Happy 29th Birthday
Well well! That's it, I turn 29 years old today. August 2nd 1976 was the day that I, Roshan Gopal Krishnan Menon, was born. 29 years ago!! Holy fuck!
To celebrate the event, at work last evening I bought some peda & soan papdi to give to my collegues and the kids in the call centre, who enjoyed it as dessert after their dinner. I myself don't think much about the celebratory part of birthdays except that drinks will be a staple. That part I do like. The last few years have changed so much in my drinking life. I now can safely say to my parents that I will be having a drink with cousin/friends/office staff and not have them create a big fuzz. Not that my dad would anyway, but my mum would. She doesn't do that now, cause anyway I am not taking her father's money or even my father's money to drink. I pay for my drinks using my own hard earned, under-payed salary.
My morning started at around 6:30 as I was jolted awake rudely by some asshole who rang the buzzer at the gate. 6:30, who the fuck was it? I don't know; by the time I got my glasses and went to the window to see who it was, he/she had gone. Still recovering from the shock, I went to brush my teeth & pee as there was no way I could go back to sleep. My first piss as a 29 year old & my first teeth brushing as well. I went back to lie in bed and stared at the ceiling for a few minutes before deciding to make my first cup of black coffee as a 29 year old. As I got the paper and sat down, I suddenly realised that it was almost 7:30 on this Tuesday morning and Ten Sports would be showing the repeat telecast of WWE Raw that I had missed the previous night since I was working.
So watching the wrestling took my early morning and went to make my first breakfast as a 29 year old - 2 eggs bulls-eye with 3 porottas and black coffee. As I slowly ate that, I pondered what to do today. Get drunk was the obvious answer! I lazed around till 12:30 when Hallmark was showing a repeat of the episode of Regenesis that I missed last night. As stated before, this is an excellent series and Peter Outerbridge plays a good scientist. That done, I went to take my first bath and shampoo as a 29 year old & dressed to go out for lunch at 2:00 when it started to rain. And when it rains it pours. Holy H2O it was raining like it was the end of the world and the wind did us no favours. I managed to get to an auto and point him in the direction of Karthika Regency bar in Edapally. The trip was really an eye-opener, since the auto had no wiper and I was hoping that my first day as a 29 year old wouldn't be my last as well.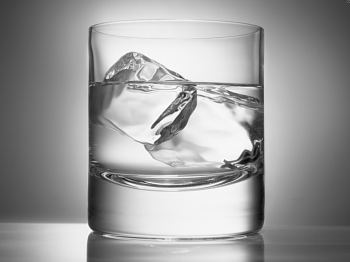 Finally I got there and dripping wet I moved past the open area section of the bar that is so fucking noisy and went to the AC room only to find my favourite table was taken. I found another table with a good view of the tv and ordered a Haywards 2000 & peanuts to be followed by three vodkas & a deep fried beef fingers dish with two porottas. I sat there and I thought to myself about all the mistakes that I made, the regrets that I have in my life (and oh do I have plenty of those), the bad choices, the high points, the low points, about the fact that I am nowhere near where I thought I would be at this point in my life. Welcome to 29 Rosh! Life's a bitch, life sucks!! I hope I die before I get old.

WHAT A GOOD BOY
===============
When I was born, they looked at me and said,
'what a good boy, what a smart boy, what a strong boy.'
And when you were born, they looked at you and said,
'what a good girl, what a what a smart girl, what a pretty girl.'

We've got these chains that hang around our necks
People want to strangle us with them before we take our first breath.
Afraid of change, afraid of staying the same,
When temptation calls, we just look away.

Chorus
This name is the hairshirt I wear
And this hairshirt is woven from your brown hair.
This song is the cross that I bear,
Bear it with me, bear with me, bear with me, be with me tonight,
I know that it isn't right, but be with me tonight.

I go to school, I write exams,
If I pass, if I fail, if I drop out,
Does anyone give a damn?
And if they do, they'll soon forget 'cause it won't take much for me
To show my life ain't over yet.
I wake up scared, I wake up strange.
I wake up wondering if anything in my life is ever going to change.
I wake up scared, I wake up strange
And everything around me stays the same.

Chorus

I couldn't tell you that I was wrong,
Chickened out, grabbed a pen and paper, sat down and I wrote this song.
I couldn't tell you that you were right,
So instead I looked in the mirror,
Watched tv, laid away all night.

We've got these chains, hang 'round our necks,
People want to strangle us with them before we take our first breath.
Afraid of change, afraid of staying the same when temptation calls ...

Chorus

When I was born, they looked at me and said;
'what a good boy, what a smart boy, what a strong boy.'
And when you were born, they looked at you and said;
'what a good girl, what a smart girl, what a pretty girl, hey'

Song for the day - "What A Good Boy" - BARENAKED LADIES